Livia Stoenescu is awarded the I Tatti / Museo Nacional del Prado Fellowship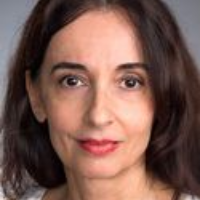 The fellowship has been awarded to Livia Stoenescu, an Associate Professor of Art History at Texas A&M University, College Station. Her research focuses on the artistic and architectural achievements of Italy's and Spain's Renaissance and Early Modern periods. Dr. Stoenescu has published the edited collection Creative and Imaginative Powers in the Pictorial Art of El Greco (2016), which explains how El Greco's multicultural background affected his art, The Interaction of Art and Relics in Late Medieval and Early Modern Art (2020), which analyses the interfaces of relics, aesthetic meaning and history. She is also the author of the monograph Temporalities, Transmaterialities, and Media in the Pictorial Art of El Greco (2020). At the same time, she is at work on a book that investigates the representation of the body, simulacra, media and temporal experience in Early Modernity.
Her project Ornament as Sacred Agency in the Architectural Drawings, Paintings, and Polychromatic Sculptures of Alonso Cano explores the relevance of ornament to the practice of seventeenth-century Spanish pintor de imaginería Alonso Cano by investigating his architectural drawings and sculptures. His activities as painter-sculptor-draughtsman-architect advanced the concept of ornament as sacred agency while challenging the Renaissance concepts of materiality and decorum, relief and sculpture, architectural drawing and painted retable. This project aims to elucidate the contrast between the use of ornament in Italian art, dominated by Vasari's disegno, and the Spanish techniques of encarnación and estofado, dominated by practices rooted in color, relief and science.
As the 2021–22 I Tatti / Museo Nacional del Prado Joint Fellow, Livia Stoenescu will spend the fall term (September – December) in Madrid, with the support of the CEEH, and the spring term (January – June) in Florence.