The Center for Spain in America (CSA) promotes advanced study and public awareness in the United States of Spanish art and visual culture, also focusing on the history of the Spanish presence and the influence of Spanish art and culture on North America. CSA cooperates with universities, libraries, archives, museums and other educational or cultural institutions fostering academic excellence in the field of Spanish studies in the United States of America and supporting activities such as symposia, lecture series, exhibitions and publications.
The Center for Spain in America is registered as a not-for-profit organisation in the United States and is legally incorporated in New York State since 2009. Its activity is made possible, in part, by CEEH.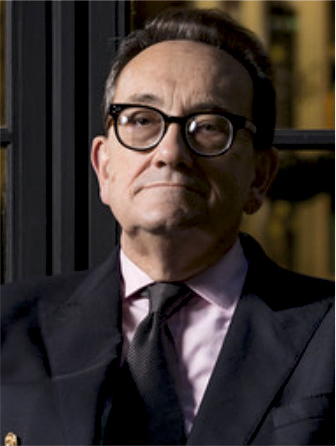 Felipe Fernández-Armesto
Felipe Fernández-Armesto (London, 1950) studied History at the University of Oxford and pursued his academic career at the Faculty of Modern History from 1981 to 2000. He was formerly professor of Global Environmental History at Queen Mary College, London, and Prince of Asturias Professor at Tufts University in Boston, and is currently William P. Reynolds Professor of History at the University of Notre Dame (USA). He has been a visiting professor or fellow at various other universities and research centres, such as the Netherlands Institute for Advanced Study and the universities of Harvard, Brown, Minnesota, Pennsylvania and Edinburgh. His many works include The Spanish Armada (1990), Columbus (1992), Millennium (1995), Civilizations (2002), The Americas (2003), Pathfinders: A Global History of Exploration (2006), 1492. The Year the World Began (2010) and, more recently, Our America: A Hispanic History of the United States (2014).
See interview