The Center for Spain in America (CSA) promotes advanced study and public awareness in the United States of Spanish art and visual culture, also focusing on the history of the Spanish presence and the influence of Spanish art and culture on North America. CSA cooperates with universities, libraries, archives, museums and other educational or cultural institutions fostering academic excellence in the field of Spanish studies in the United States of America and supporting activities such as symposia, lecture series, exhibitions and publications.
The Center for Spain in America is registered as a not-for-profit organisation in the United States and is legally incorporated in New York State since 2009. Its activity is made possible, in part, by CEEH.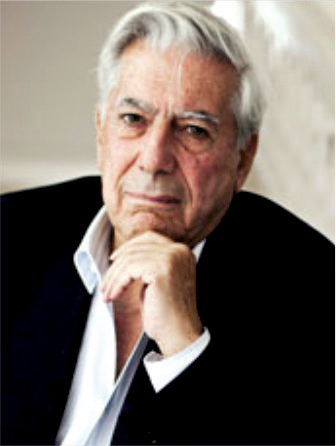 Mario Vargas Llosa
Mario Vargas Llosa (Arequipa, 1936), who is hailed as one of the greatest Spanish American novelists of the second half of the twentieth century, studied Humanities and Law at the Universidad Nacional Mayor de San Marcos before earning a doctorate in Humanities from the Universidad Complutense of Madrid. He is a member of the Peruvian Royal Academy of Language (1975), was president of PEN International (1976 to 1979), is a member of the Spanish Royal Academy (1994) and has been awarded doctorates honoris causa by many universities. He has won the Miguel de Cervantes prize (1994) and the Nobel Prize for Literature (2010). In 2011 King Juan Carlos I of Spain conferred on him the title of Marquis of Vargas Llosa. His books have been translated into more than 30 languages.
Prominent among them are the novels The Time of the Hero (1963),  The Green house (1966), Conversation in the Cathedral (1969), Captain Pantoja and the Special Service (1973), Aunt Julia and the Scriptwriter (1977), The War of the End of the World (1981), The Real Life of Alejandro Mayta (1984), Death in the Andes (1993), The Feast of the Goat (2000), The Way to Paradise (2003), The Bad Girl (2006), The Dream of the Celt (2010) and The Discreet Hero (2013). He has also cultivated other literary genres (plays, short stories, essays, literary reviews) and in 1993 published his memoirs, A Fish in the Water, telling of his experience as a presidential candidate for the Peruvian elections of 1990. He is a regular contributor to some of the best newspapers in the world.
See interview