The inaugural Sir John Elliott Junior Research Fellowship in Spanish History (1400–1900), sponsored by the CEEH, is awarded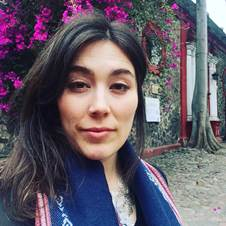 The fellowship has gone to Dr. Stephanie M. Cavanaugh, a historian of early modern Spain whose research focuses on conversion, religious cultures, and the social and legal histories of sixteenth-century Castile with a particular focus on Moriscos (Iberian Muslims forcibly converted to Catholicism and their descendants). Her current book project  illustrates how Moriscos responded to religious prosecution and assimilationist policies with a range of legal actions.
Cavanaugh earned her PhD in History at the University of Toronto in 2016. She has an M.A. in History from the University of Toronto and a B.A. in History and English from the University of New Brunswick, Canada. Between 2016 and 2018, she was a Postdoctoral Fellow in the Early Modern Conversions project at McGill University in Montréal.
Beginning in September 2019, Cavanaugh will be the Sir John Elliott Junior Research Fellow in Spanish History (1400-1900) at Exeter College, Oxford University. Her work there will bring her expertise in the histories of converts and conversion in Iberia to bear on the formation of ideas about race throughout the early Spanish empire. She will conduct this research for her second monograph, investigating how shifting ideas about blood purity, religious difference, and foreignness were employed in the construction of racialized categories of difference in the sixteenth and seventeenth centuries.