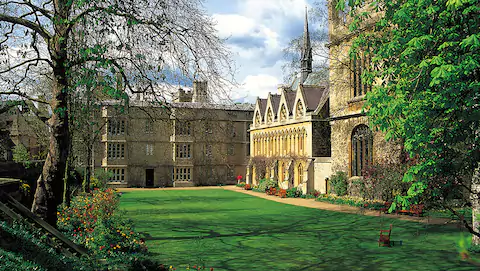 Exeter College, Oxford
Sponsored by the CEEH, Exeter College has appointed a Sir John Elliott Junior Research Fellowship in Spanish History (1400–1900), tenable from 1 October 2019 for a period of 36 months.
The postholder is meant to engage in advanced study and research in the area of Spanish History — specifically, into some aspect of the internal history of Spain between 1400 and 1900, and/or of the history of Spanish activity in Europe in the same period — with a view to building an international research profile through innovative original research, preparing work for publication (in monographs and/or journals), and participating in international conferences. The fellow is also a member of the Governing Body at Exeter College, with associated administrative and Trustee duties. Although there is no teaching obligation attached to the Fellowship, the postholder is welcome to do a limited amount of teaching within the collegiate University.
Founded in 1314, Exeter is Oxford's fourth oldest college. It is also the seat of the University's most important chair in Hispanic Studies, the King Alfonso XIII Professorship of Spanish Literature, established in 1927. A junior research position was named for Her Majesty Queen Sofía of Spain in 1988 for outstanding young Hispanists focussing on a full-time research project in Modern and Contemporary Spanish Literature. Her Majesty was appointed an Honorary Fellow of Exeter College in 1989.