Canons and Repertoires: Constructing the Visual Arts in the Hispanic World
A conference at Durham University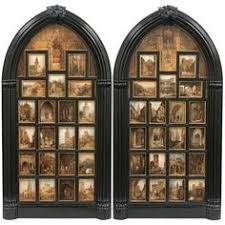 The visual arts in Spain have long been haunted by the spectres of a few canonical figures –El Greco, Ribera, Velázquez, Murillo, Goya and Picasso– that tower over all others and continue to shape its story. However, the notions of 'Spain' and 'Spanish art' are necessarily nebulous and problematic, raising a host of questions that ultimately point to a tension between canons and repertoires; between centres and peripheries; and between consolidating the 'core' and expanding the 'remit' of the so-called Spanish school. The conference, that will take place on 20–21 June 2019 at Durham University, will challenge the canonical construction of Spanish art and explode its disciplinary, material and geographical limits.
The CEEH collaborates closely with the Zurbarán Centre and the Centre for Visual Arts and Culture at Durham University by establishing a doctoral scholarship in Spanish art-historical studies.