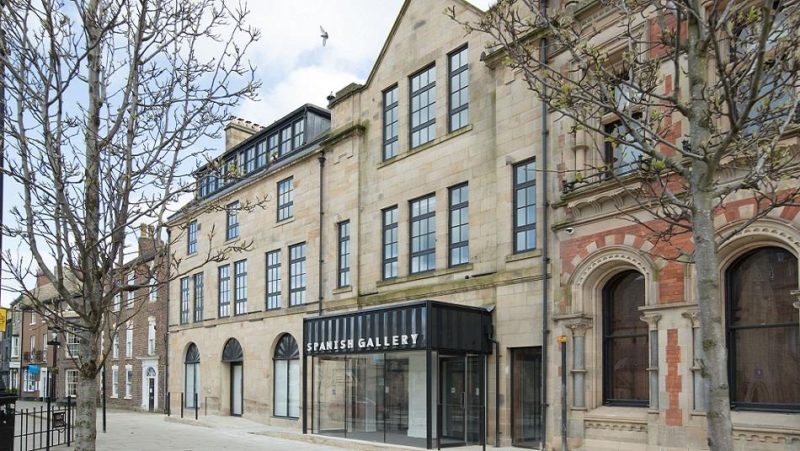 The Spanish Gallery, Bishop Auckland
The CEEH funds a fellowship programme focusing on research into the collections of The Spanish Gallery in Bishop Auckland. The fellowships are affiliated with the Zurbarán Centre and Durham University's Residential Research Library Scheme. Each of them includes a monthly stipend of £2,100. An allowance for research-related travel will be available on request.
The appointed fellows will be part of Durham University's research community and have privileged access to The Spanish Gallery. They are expected to produce museum-standard catalogue entries and a substantial piece of academic research by the end of the fellowship period, suitable for publication by the CEEH. Candidates are invited to propose research projects relating to either the portraits or the sculptural works in the Spanish Gallery collection, one of the most important holdings of Spanish Old Masters outside Spain, with works by Juan de Juanes, Morales, El Greco, Tristán, Maíno, Velázquez, Ribera and Murillo, among others.
The fellows will be resident at Durham for the first part of the fellowship and must be willing to travel to undertake archival research in the UK and/or in Spain. The fellows will take part in work-in-progress sessions and have the opportunity to present their research as part of the Zurbarán Centre's lecture programme.
Applicants will hold a PhD or MPhil in History of Art or a related discipline and have specialist knowledge of early modern Spanish art and culture. Applications from experienced academic researchers and/or museum curators are particularly welcome.
Video: The Making of The Spanish Gallery