Romantic Spain
David Roberts and Genaro Pérez Villaamil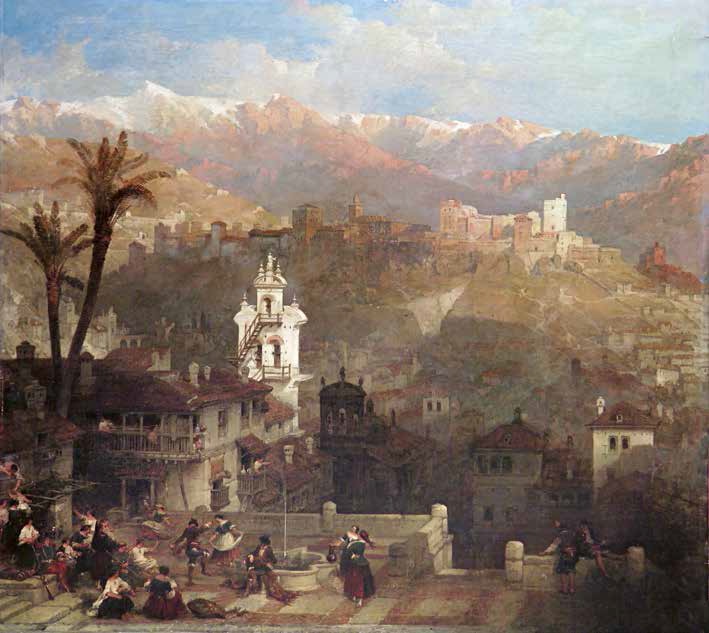 Coordinated by the CEEH in collaboration with Claudia Hopkins, curator of the exhibition and director of the Zurbarán Centre (Durham University)
10 January 2022. Suspended until further notice*
Madrid, Real Academia de Bellas Artes de San Fernando
In connection with the exhibition Romantic Spain: David Roberts and Genaro Pérez Villaamil organised by the Real Academia de Bellas Artes, the Centro de Estudios Europa Hispánica and the Instituto Ceán Bermúdez, seven speakers from universities and museums in the UK, the US and Spain discuss the parallel careers of the two landscape artists, revealing the dialogue between them and exploring in depth the construction of the Romantic image of Spain from a transcultural perspective, also related to other travelling artists of the nineteenth century.
Following a self-led visit to the exhibition, the conference is divided into three sessions. The first focuses on Andalusia as the backdrop to artistic encounters to reflect on the impact of the Andalusian world on the image of Spain. The second examines the attitudes of David Roberts and Genaro Pérez Villaamil to the country's landscapes, cities and customs, surveying the differences between their respective visions, the proliferation of their images in various mediums and formats and the meanings they held for viewers in and outside Spain.  Besides the notion of the 'picturesque', the third session analyses how Villaamil and his contemporaries reacted to the modernisation of Spain.
*It is possible that the Zurbarán Centre may host a series of online talks in February as an alternative to the study day. To be confirmed.