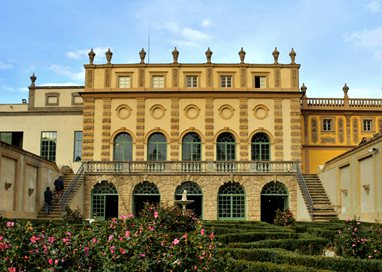 European University Institute in Florence
To foster the study of Spain's Europeanness and the connections between its history and the rest of Europe, the CEEH has signed a collaboration agreement with the Florence-based European University Institute (EUI). This agreement will make it possible to offer one two-year or two one-year Fellowships during the 2022−23 and 2023−24 academic years for carrying out research on the history of Spain in Europe (1500−1900) as part of the Max Weber Programme for Postdoctoral Studies. Selected Fellows will be assigned to the EUI's Department of History and Civilisation.
Candidates are to submit their applications via the regular process for the EUI's Max Weber Fellowships. The requirements of this programme include having received a PhD within the last five years and possessing an advanced level of proficiency in English. The Fellowship will be awarded by a committee appointed for this purpose by the Department of History and Civilisation and the Max Weber Programme.
Max Weber Fellows must live in Florence for the duration of the Fellowship.
The EUI is a leading institute in history, economics, law and social sciences whose interests are focused primarily on Europe. It was founded in 1972 by the members of the then European Communities, and is currently supported by the majority of the EU countries as contracting states. In recent decades it has broadened its original mission – to encourage cultural exchange among Europeans – by developing a university for postgraduate studies with a European perspective.
This postdoctoral programme is the largest of its kind in Europe and receives more than a thousand applications every year. Its members benefit from a multidisciplinary environment of excellence and receive a varied training designed to enhance their academic skills with the support of a team of professionals. They are given an individual budget for their research activities and can also apply for family grants. The call for applications is open to all nationalities.
In anticipation of this agreement, the CEEH began collaborating with the European University Institute's Max Weber Programme during the 2021−22 academic year by helping fund a one-year extension of the stay of a research scholar who joined this programme in September 2020.