Antonio Soler. Vocal Works in Latin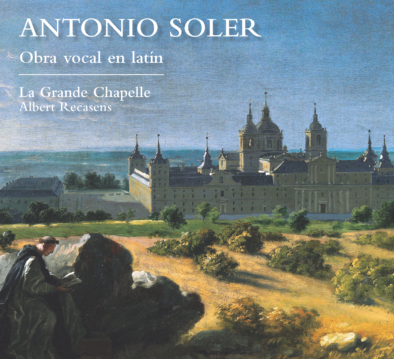 Jeronymite, organist, composer, instrument builder, mathematician and historian, the multifaceted 'Padre' Soler (1729-1783) stands out from among the composers of the Spanish 18th century. Nicknamed "the devil dressed in friar's attire" because of his virtuosity as an organist, the restless musician from Olot (Girona) worked for thirty-one years in the El Escorial Monastery.
Directed by Albert Recasens, La Grande Chapelle presents important pieces from this composer's extensive religious oeuvre, which has rarely been performed or recorded. They are compositions designed for vocal soloists, choir and instrumental accompaniment and written in a style that combines 17th-century Spanish musical tradition with elements of modern Central European classicism.
Most of the religious works written in Latin by Soler – a musician who was respected throughout Europe during his lifetime and left a significant theoretical legacy – remain unpublished. This underlines the importance of the musical recovery promoted by the Biblioteca Nacional and the CEEH, which will enable the public to discover one of the greatest personalities in the history of Spanish music.