Juan Hidalgo
Música para el Rey Planeta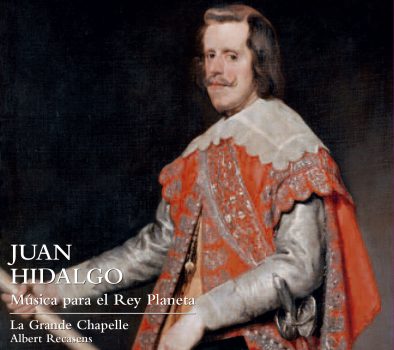 Although he is almost exclusively remembered as the creator, in collaboration with Calderón de la Barca, of zarzuela and Spanish opera, the vocal chamber music of Juan Hidalgo (1614-1685) – principally secular and sacred tonos [airs] – had undeniable success in its day. His work as harpist at the Royal Chapel and master of the Royal Chamber in the service of Philip IV and Charles II gave Hidalgo a privileged position in the artistic world of his time. In this monographic recording – the first in the genre – La Grande Chapelle has chosen a variegated selection of tonos and villancicos that, beyond their capacity to delight, also fill an important gap in our knowledge of the Spanish baroque.
Distributed by Sémele in Spain and Grupo Outhere worldwide
In association with
CSIC; Comunidad de Madrid; CEEH
Production
Run time
67:56 min.
D.L.
M-27678-2015
Date of publication
October 2015
Price
€13,18