Pedro Ruimonte en Bruselas
Música en la corte de los archiduques Alberto e Isabel Clara Eugenia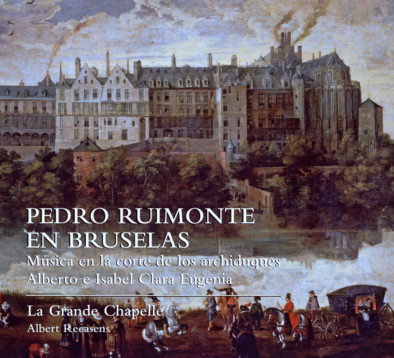 At the beginning of the seventeenth century the Brussels court experienced an extraordinary cultural splendour thanks to the Archdukes Albert and Isabel Clara Eugenia, during a period of peace and prosperity in the Southern Low Countries under Spanish Habsburg rule. The sovereigns, who were great collectors and patronized artists such as Brueghel de Velours and Rubens, maintained a magnificent musical chapel with a substantial number of Spanish, Italian, and English musicians. It was in this context that the work of the Zaragoza native Pedro Ruimonte (1565-1627) unfolded. Master of chamber music under Isabel and Alberto, his Parnaso español (1614) represents one of the capstones in the history of Spanish music. This CD reconstructs the musical landscapes of the Archdukes' chapel and chamber music, characterized by a variety of styles and genres and an innovative spirit.