Sebastián Durón
Música para dos dinastías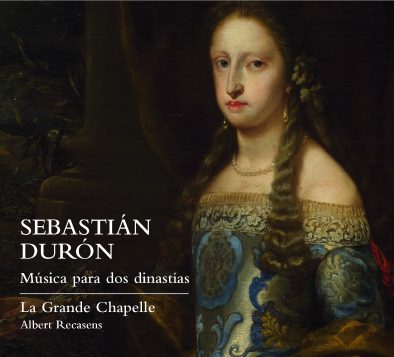 The music of Sebastián Durón (1660-1716), like that produced in the seventeenth and eighteenth centuries in Spain generally, has been undervalued for decades in that it was considered inferior to the work of the great composers of the Siglo de Oro. And yet he is one of the great figures of Spanish music – organist and composer in the Court of Carlos II and Mariana of Neuburg, the last monarchs of the House of Habsburg, becoming master of the Chapel of Felipe V with the advent of the new Bourbon dynasty. His support for the Austrian cause during the War of Succession led to his expulsion from the Royal Chapel and his exile in France in 1706. In commemoration of the third centenary of his death, this recording recovers a number of Durón's religious works written in Spanish, mainly for 8 voices. What we find is a composer faithful to the Spanish tradition of the tono (song) and the villancico, but who masterfully integrates Italian elements into work of extraordinary expressive power. This is an opportunity to rediscover the sacred work of this fascinating musician who served two dynasties.
In association with
CSIC; Comunidad de Madrid; CEEH
Production
Run time
66:54 min.
D.L.
M-27743-2016
Date of publication
September 2016
Price
€13,18