El Greco to Goya: Spanish Masterpieces from The Bowes Museum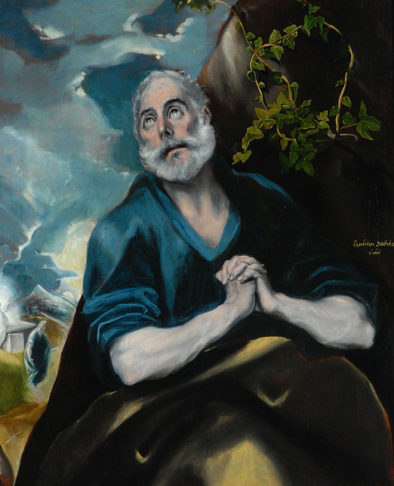 El Greco to Goya: Spanish Masterpieces from The Bowes Museum is a collaborative exhibition between two great museums product of one family's obsession with collecting great works of art. John Bowes and Richard Wallace – both illegitimate sons of aristocratic fathers – bequeathed collections of international significance to the nation.
The majority of the paintings in this exhibition were acquired in Paris by John and Joséphine Bowes between 1862 and 1863 from the collection of the Countess de Quinto in Paris through the art dealer Benjamin Gogué. This collection was largely formed in Spain by her husband after the dissolution of the ecclesiastical institutions – known as Desamortización – carried out by the Government from 1835 to 1837.
On display are El Greco's The Tears of Saint Peter, thought to be the artist's earliest interpretation of this subject, Goya's psychologically penetrating Portrait of Juan Antonio Meléndez Valdés and disturbing Interior of a Prison, plus perhaps less well known but outstanding works such as Antonio de Pereda's Tobias Restoring his Father's Sight. The works chosen explore a period of huge social, religious and political upheaval in Spain, providing a microcosm of the changes in style and subject matter during three centuries, and will complement the Spanish paintings on permanent display at the Wallace Collection for a few months.