Alonso Berruguete: First Sculptor of Renaissance Spain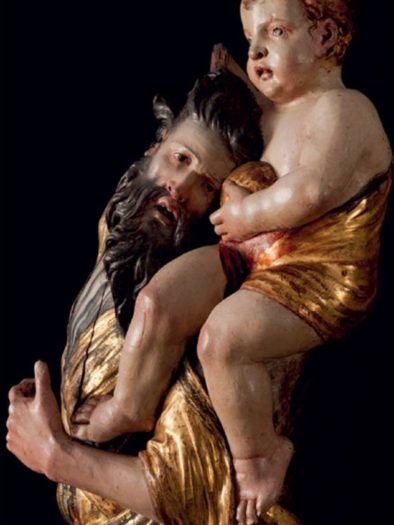 Venues
National Gallery of Art, Washington: October 13, 2019 – February 17, 2020 / Meadows Museum, Dallas: 20 September, 2020 – 10 January, 2021
Curators
C. D. Dickerson III, Mark McDonald and Wendy Sepponen
Organizers
National Gallery of Art, Washington and Meadows Museum, SMU, Dallas, in collaboration with the Museo Nacional de Escultura, Valladolid
Sponsors
Buffy and William Cafritz Family Fund, with additional funding from The Exhibition Circle of the National Gallery of Art.
Alonso Berruguete: First Sculptor of Renaissance Spain is the first major exhibition held outside Spain to celebrate the expressive art of the most important sculptor active on the Iberian Peninsula during the first half of the 16th century. The exhibition presents an impressive range of more than 40 works from across his career, including examples of his earliest paintings from his time in Italy, where he trained. These works range from single figures to large sections of multistory altarpieces, or retablos, that combine reliefs, statues, paintings, and architectural details. His abilities as draftsman are also celebrated with the largest group of his drawings ever to be assembled, but the primary focus is on his painted sculptures in wood, which generally decorated large altarpieces, or retablos. The Museo Nacional de Escultura in Valladolid, Spain, lends a substantial group of some of his very best figures.
The exhibition is curated by C. D. Dickerson III, curator and head of sculpture and decorative arts, National Gallery of Art, Washington, and Mark McDonald, curator of drawings and prints, The Metropolitan Museum of Art, New York. The exhibition will be on view in Dallas at the Meadows Museum, SMU, from March through July 2020. Curator for the Dallas venue is Wendy Sepponen, Mellon Curatorial Fellow, Meadows Museum, SMU.
The accompanying catalogue has been underwritten by the Centro de Estudios Europa Hispánica and the Center for Spain in America, and co-published by these entities with the National Gallery of Art, Washington, and the Meadows Museum, SMU, Dallas.
The exhibition in Washington
The exhibition in Dallas
Audio and video