Zurbarán: Jacob and his Twelve sons, Paintings from Auckland Castle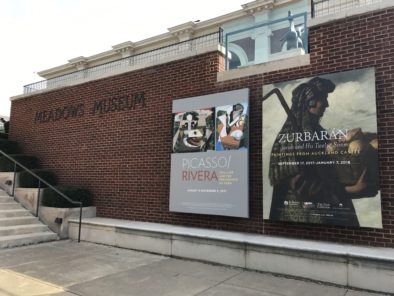 Venues
Meadows Museum, SMU, Dallas, 17/9/2017 – 7/1/2018; The Frick Collection, New York, 31/1/2018 – 22/4/2018; The Israel Museum, Jerusalem, 24/5/2018 – 2/10/2018
Curators
Susan Grace Galassi, Edward Payne, and Mark A. Roglán
Organizers
Meadows Museum, SMU, The Frick Collection, and Auckland Castle in collaboration with the Kimbell Art Museum. In addition to these, Fundación de Amigos del Museo de Israel en España and the Israel Museum also co-organize the Jerusalem exhibition.  
Sponsors
CEEH, Center for Spain in America (CSA), The Meadows Foundation, David Berg Foundation, an anonymous gift in memory of Charles Ryskamp, Ayesha Bulchandani, the Danny and Sylvia Fine Kaye Foundation, Spain Tourism Board, Consulate General of Spain in New York, The Dallas Morning News, and the Dallas Tourism Public Improvement District, with additional support from Vanessa and Anthony Beyer, Fundación Hispanojudía, and anonymous donors.
The ambitious series Jacob and His Twelve Sons, painted in Seville by the Spanish Golden-Age master Francisco de Zurbarán (1598–1664) in the 1640s, will be on view in Dallas, New York and Jerusalem from September 2017 through October 2018. The works have left Auckland Castle for the third time since 1756, when Richard Trevor, Bishop of Durham, bought them at auction from the collection of a Jewish merchant named James Mendez. Benjamin, the only painting that Trevor could not purchase, has remained in a private collection ever since, but has traveled to the United States as well for this exhibition. These thirteen life-size figures, extraordinary because of their quality, derive from the Book of Genesis, 49, a subject rarely depicted in European art. On his deathbed, Jacob called together his twelve sons and bestowed on each a blessing, which foretold their destinies and those of their tribes. The series is believed to have originally been destined for the New World, where in the seventeenth century it was commonly believed that indigenous inhabitants of the Americas were descended from the dispersal of the so-called "lost tribes of Israel," and at least two copies reside in the cities of Lima (Peru) and Puebla (Mexico).
CEEH and the Center for Spain in America (CSA) are contributing to this exhibition by sponsoring the catalogue.
 The exhibition in Dallas
The exhibition in New York
The exhibition in Jerusalem
Susan Galassi presents the exhibition at the Frick Collection
Philippe de Montebello in conversation with Jonathan Ruffer
My favourite painting, by Jonathan Ruffer